We've created a retail property digital marketing masterclass, in partnership with CIM, to ensure you're up to date with the latest tools, techniques and emerging trends. Don't miss out on the chance to learn how you can design an effective digital marketing strategy of your very own. Plus, you'll have access to a full suite of learning materials and the opportunity to attend a networking dinner on night one. Check out the full programme below.
Training Course Learning Outcomes
Digital Marketing Fundamentals –  review and understand the context for how modern marketing is changing; develop a common language around digital; understand the fundamentals of digital marketing.
Strategy and planning – work through some essential strategic frameworks for digital marketing; including: the SOSTAC® planning model; the value proposition canvas; Binet & Field's the Long & the Short research; the RACE and See Think Do Care models.
Personas and customer journey mapping – understand some key techniques for generating effective personas and customer journeys.
Creating a customer experience strategy – understand what's required of a customer experience strategy to ensure it provides a tangible and practical roadmap for improving an organisation's experience.
Content strategy & marketing – define content strategy and its relationship to other disciplines; define content marketing and the role it plays across the customer journey; how content can support marketing objectives and user needs; create effective content calendars and plans; processes and tools for creating content audits.
Social media marketing – review the role of social media marketing (both paid and organic); review best-practice strategies and execution; how to utilise content in social channels, including Meta (Facebook and Instagram), Twitter and LinkedIn.
Search engine marketing – understand the fundamentals search engine marketing (SEO and PPC); define their differences and the opportunities of integration; review the opportunities and benefits of SEO, PPC and keyword strategy; understanding the key elements of organic search; the role of SEM in the customer journey; create a robust and effective SEM campaign.
SEO essentials – understand what factors are considered when carrying out a search engine optimisation audit; understand the importance of keywords and how to create a robust and effective keyword strategy.
Display, programmatic and data targeting – define digital display; consider display's role in the customer journey; align activity to objectives; strategies for success.
Email marketing – understanding the benefits, role and different types of email marketing; the critical success factors of an effective email campaign; data, segmentation and personalisation.
Measurement, tracking and insights – understand approaches to data and analytics; key principles of measurement; understanding the role and opportunities of Google Analytics.
Digital marketing integration – defining a marketing planning hierarchy; defining your audience and marketing challenge; planning frameworks, templates and calendars.
Training Course Agenda
Day 1
08:45: Guest Arrival
Welcome and Introductions, Introduction to Digital Marketing Fundamentals, Strategy & Planning, The Digital Customer Experience, Content Marketing, Social Media Marketing, Search Engine Marketing and Search Engine Optimisation (SEO).
16:45 – 17:00: Review and Wrap-Up
Day 2
09:15: Day 1 Review and Reflections
Introduction to Paid Search (PPC), Display, Programmatic and Data Targeting, Digital Compliance, Email Marketing, Creating Personas, Measurement, Tracking and Insights and Creating and Integrated Digital Marketing Plan.
16:45-17:00: Review and Wrap-Up
Tickets
Member Ticket: £700 +vat
Non-Member Ticket: £850 +vat
Your ticket includes: a 2-day training course with CIM, a CIM digital course certificate, arrival tea & coffee served with a snack, mid-morning tea & coffee served with a snack, buffet lunch, afternoon tea & coffee served with a snack, unlimited still & sparkling water, Internet access and a 3-course dinner with wine on the 7th of November. 
Meet Your Course Leader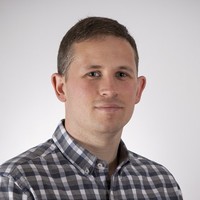 Gavin Llewellyn, Trainer & Course Director, CIM | The Chartered Institute of Marketing & Oxford College of Marketing
Gavin Llewellyn is a Chartered Marketer with over 15 years' experience working across a variety of businesses, both B2B and B2C, agency and client-side. He has also worked within a range of different sectors, including financial services, FMCG, retail, higher education and software technology. ​
​Gavin has worked and consulted with small and medium-sized companies, as well as national and globally recognised brands, including Nationwide Building Society, PepsiCo International, Volvo and Microsoft. One of the advantages of working with such a diverse group of organisations is the opportunity to learn from one another and find connections and new ways of thinking to create better marketing plans and strategies. ​Gavin is a strategic marketer with an enduring passion and interest in digital marketing. This reflects Gavin's training style, which balances broad level marketing thinking, with practical, hands-on digital marketing best practice.  ​Specialties: Strategic Marketing Management, Brand Management, Digital Marketing Strategy, SEO, Social Media Marketing, Content Marketing, Customer Journey Planning, Creative Copywriting, Email Marketing, Web Analytics.