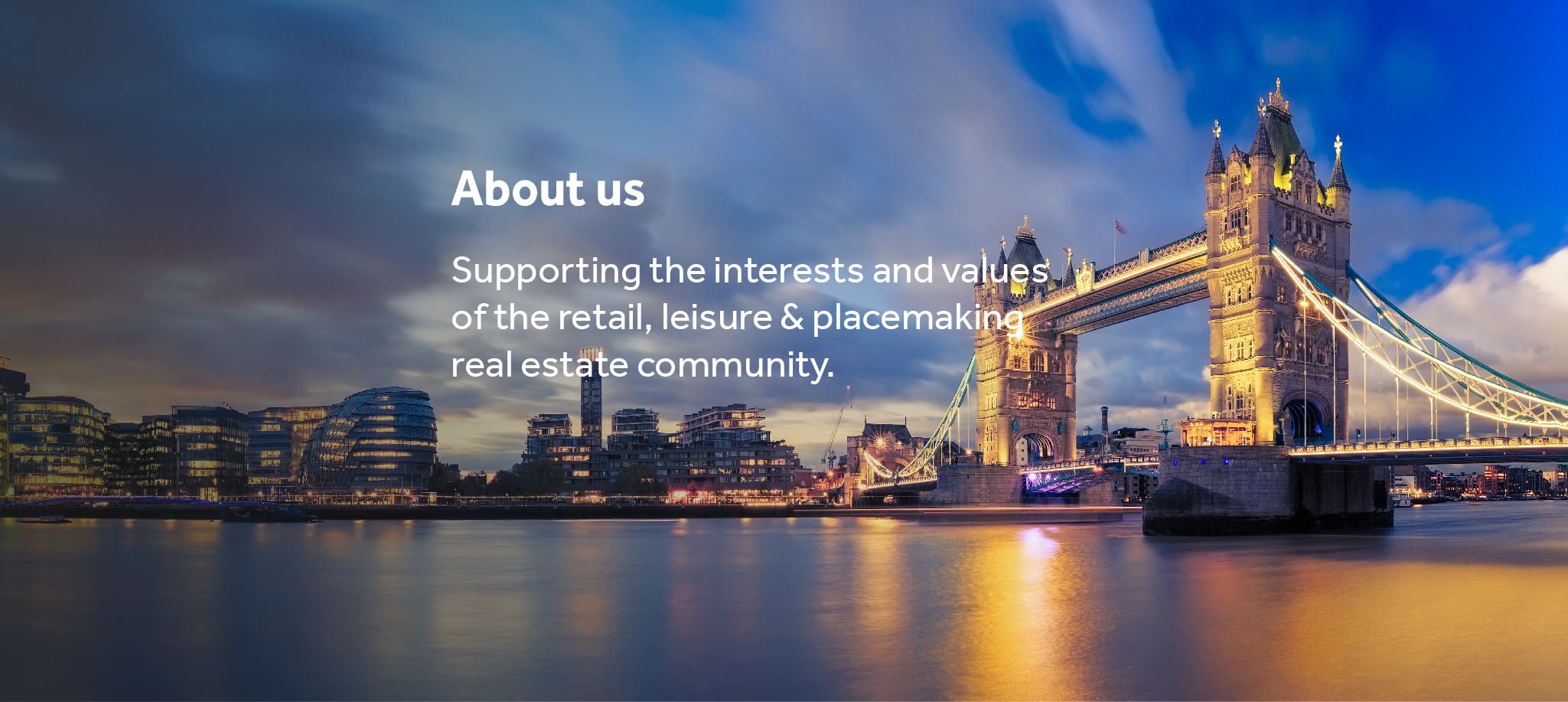 Revo supports the interests and values of the whole retail, leisure, & placemaking real estate community,
and is the forum for its members to network, share experience, provoke thinking and lead the evolution of the built environment.
OUR VISION
To change the shape of retail to create meaningful places.
OUR VALUES
In everything we do, we are guided by our core values – dynamic, authoritative and inclusive.
Click here to view our list of valued corporate members.
Along with our members, Revo has adapted to the radical changes driven by a shift in retail patterns and brought into sharper focus with the recent pandemic and lockdowns. With the world now reopen we continue to support, educate and connect our members to lead the evolution of the built environment.
We also recognise the importance of adapting our activities to ensure members continue to have the opportunity to share knowledge, debate trends and raise their profile in the industry. We will provide the platform and marketing giving members the opportunity to deliver the following range of activities relevant across the breadth of our membership:
Member-only digital community platform & forum, RevoComms

Seminar/webinar topics and interviews with presentations, panel discussion and Q&A with full member participation and profiling across the community.

Recorded output from all events alongside blogs and members' published content.

A re-energised industry awards recognising excellence across the many facets of the Revo community.

Access to the growing bank of research and resources published by Revo.

The opportunity to actively participate in our expert committees where industry best practice and knowledge is shared and our thought leadership activities are coordinated.

An array of conferences throughout the year.

Our famous Revo study tours at home and abroad.

A monthly newsletter that summarises events, committee activity, market trends and member profiles.

Continued collaboration with Revo Educational Trust and sharing educational resource.
Many of us enjoy relationships across the industry that have been nurtured through Revo's 37 years. This is true across the breadth of our membership and we remain a valuable forum for both established industry leaders and for those in the earlier stages of their career. There is no other collaborative network that others this relevance and focus across the retail and leisure property and placemaking community.
We are working on a streamlined committee structure. This will allow us to address the issues concerning the wider industry, looking at how the retail, leisure and placemaking environment will adapt and evolve.
It's time to move onwards and upwards
Our industry is shifting and evolving. We're changing too, so that we can better represent our community and membership base, and drive the industry forward.
Making what's good even better
Rest assured that our founding principles and commitment will remain the same. We will continue to build on all the great things we've achieved over the past 30-plus years.