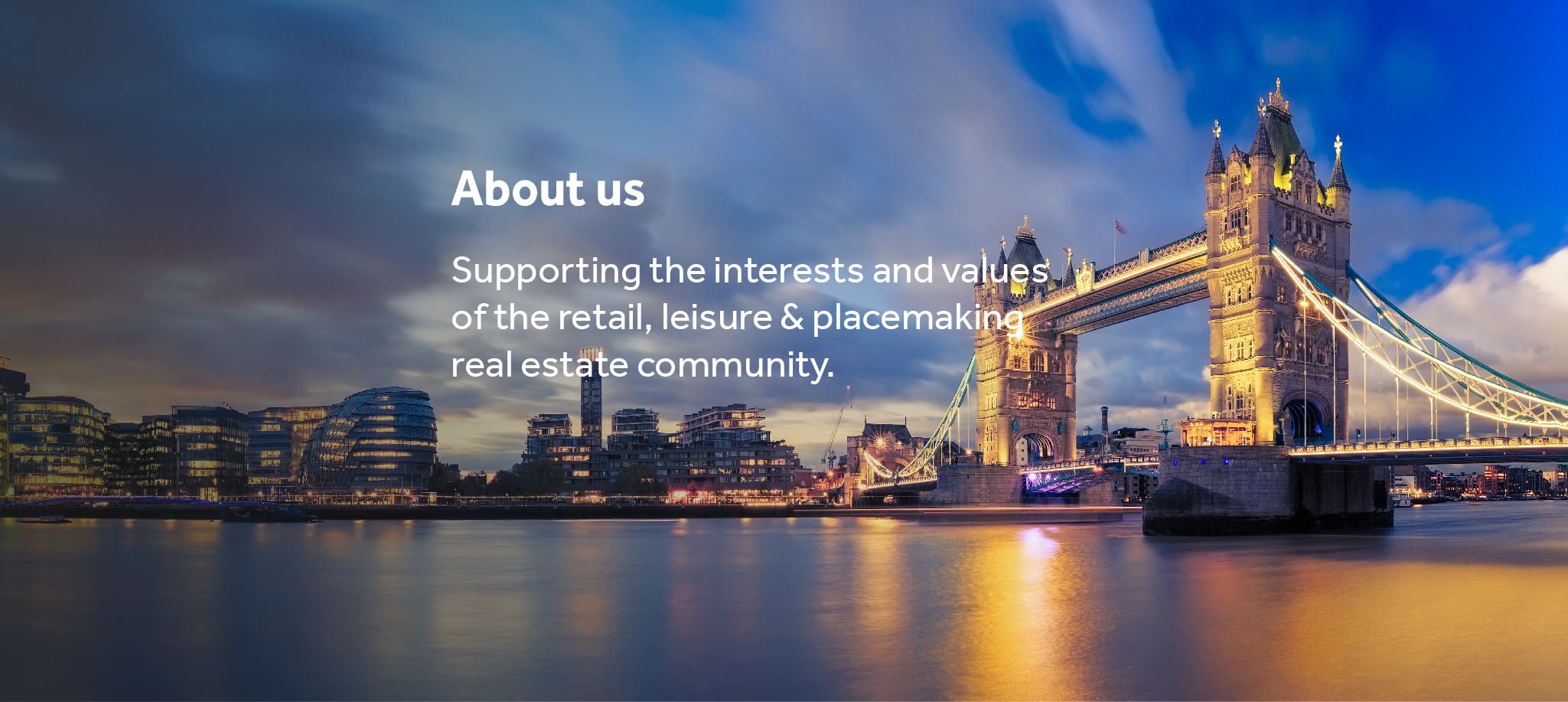 The Retail Bulletin (TRB) is your go-to online hub for all things retail.
We're not just a news source – we're a vibrant community that connects retailers, sector specialists, and influencers, keeping them in the know about the latest happenings in the industry.
Since 2002, TRB has been delivering a daily dose of retail news straight to thousands of registered readers. We bring you breaking news stories, company results, insightful analysis, and all the juicy trends and data insights you need to stay ahead of the game. With exclusive commentary from renowned brands and industry professionals, we ensure you're always on the cutting edge.
But we're not just about news.TRB is widely recognised for our top-notch conferences, engaging round tables, and impactful customer events that happen throughout the year. These events serve as dynamic platforms for industry leaders to gather, exchange ideas, and collaborate on shaping the future of retail. By fostering an environment of learning, innovation, and networking, TRB actively contributes to the growth and development of the retail sector.
In 2023, we turned the spotlight on the outstanding contributors to the retail sector with the launch of the People in Retail Awards. We honour the remarkable individuals and organisations that drive the industry's success, celebrating their spirit of excellence and innovation.
TRB's mission is clear: to inform, educate, collaborate, and connect. By providing a comprehensive platform that combines news, events, and recognition, TRB continues to empower retailers with unparalleled insights and connections.
Join TRB today!Be a part of a thriving community that informs, inspires, and recognises the best in retail. Together, let's shape the future and make retail history.Register for your free subscription today

Europe's leading meeting place for Retail and Property
Completely Retail Marketplace is a series of events that take place across multiple countries, where retail and leisure brands meet and network with a diverse range of property agents, landlords, shopping centre owners, franchise operators and organisations to discuss the market and opportunities for space.
The format of the show is stripped-back for optimum effectiveness. All the exhibition stands are the same size to enable a level playing field. Exhibitors and visitors meet, network, exchange market insight and requirements, set up deals, then leave in a better, more-connected position than before they went in, simple.
All delegates representing a brand attend for free and can benefit from a monetary contribution towards flights if arriving from overseas*.
How did it all begin?
Created by Dom Millar, CEO of The Completely Group, the Marketplace format was initially conceived to help the struggling 2012 UK retail industry get back on its feet.
The first event in London facilitated not only new connections between retailers and property professionals, but also the accelerated acquisition of new bricks and mortar stores, pop-ups, kiosks and pretty much any other creative space you can think of.
Today, Completely Retail Marketplace has a dedicated team of event management, marketing, sales and international specialists, who offer a personalised, expert service to ensure every delegate benefits from the show and meets the right people.
Marketplace now operates in London, Stockholm, Madrid and Prague.

LPFXtra is an exciting network created for the next generation of leisure property professionals.
LPFXtra provides informal opportunities for young professionals either starting out in the leisure property industry or with less than 10 years PQE to meet contemporaries at a similar level, in a relaxed and sociable environment. Many of our webinars and seminars qualify as CPD.
Our next events
For more details and an invitation to our next event please email info@leisurepropertyforum.co.uk

Retail Destination is the essential read for anyone involved in the retail industry. Established in 1991, Retail Destination is the UK's only dedicated magazine for managers, developers, owners and occupiers of shopping centres, retail parks factory outlets and their managing agents. We help our audience become more confident and successful in their varied roles, in their choice of suppliers, products and services, and in their management of people and partners. Beyond its monthly print format, Retail Destination has spun out its successful formula enabling its marketing partners to reach its sought-after audience in many different ways. We create trusted environments to connect shopping centres with providers of products and services – in print, online and in person.
Retail Destination runs two main events; Retail Destination, in partnership with Revo; and the SCEPTRE Awards, it is the industry's premier awards ceremony. The magazine's editorial board is made up of influential, senior figures in the retail destination market who act as advisors and consultants on trends and opinion in this innovative industry.

urbanOvation is a platform that brings together architects, engineers, property developers, and investors to co-create sustainable and innovative built environment solutions. Our mission is to drive positive change in urban spaces through collaboration, knowledge-sharing, and cutting-edge technology.
Contact info@urbanovation.com to find out more or visit our website www.urban-ovation.com.

Solent University is all about creating opportunities: for its students, for its staff, for its partners. It offers expertise and experiences you couldn't get anywhere else, opening doors and making introductions.
We're focused on the practical side of higher education – giving our students the connections, experience and confidence to turn their newfound knowledge into a career with real, meaningful impact. Whoever you are, whatever your goals, we want to help you make your mark.
We are dedicated to the pursuit of university education that enables learners from all backgrounds to become enterprising citizens and responsible leaders. We are committed to promoting economic and social prosperity for the communities we serve.
Put simply – we want Solent graduates to be the passionate, creative professionals of the future, bringing expertise and energy into their communities and workplaces.
Find out more about what we offer our students or follow the links below to explore our history, governance, campus and recent achievements.

Lambert Smith Hampton (LSH) is one of the UK and Ireland's leading, and most progressive, property consultancies with 29 offices and over 1,000 staff.
We help owners, investors and occupiers achieve their business goals with a suite of integrated services including sourcing, planning, funding, advising, managing, valuing and selling properties, across both the public and private sectors.
We are passionate about the work we do within the built environment, ensuring communities remain connected, while relentlessly challenging the status quo. After all, it's our lifeblood to find new ways to solve the biggest property challenges of our time.

NCSC is the organization supporting commercial spaces in the Nordic market. During 2022, NCSC changed its meaning to Nordic Commercial Spaces & Communities – an important reflection of the revitalization going on in our industry. It's no longer just about shopping. It's about striking the ideal balance between services, experiences, and necessities, to innovate commerce and serving communities.
Founded in 1982, the organization has about 800 members from Denmark, Finland, Norway, Sweden, Iceland, and other European countries. The list of members includes a wide variety of interest groups, ranging from real estate companies, investors, centre managers, retailers, service industries, trade associations and city planners, to government and municipal authorities.
Mission and Vision
Works to support the continuous development of Nordic commercial spaces and communities, as an integrated part of society.
Brings together all the different interest groups involved in shopping centers and creates a neutral ground for professional discussions.
Aims to be the spokesperson & source of information for the shopping center industry.
What we do
40 industry events in the Nordic countries with up to 450 participants
Educational study tours
Industry reports and data
NCSC Awards – the largest award competition for the Nordic shopping center industry
It's time to move onwards and upwards
Our industry is shifting and evolving. We're changing too, so that we can better represent our community and membership base, and drive the industry forward.
Making what's good even better
Rest assured that our founding principles and commitment will remain the same. We will continue to build on all the great things we've achieved over the past 30-plus years.