REVO ANNUAL CONFERENCE PROGRAMME
Tuesday 27th September 2022 at 1 Old Billingsgate Walk, London, EC3R 6DX
1pm – Session One: Creating Vibrant Town Centres
Presentation – lead by Revo Hub
How can we reposition assets to be relevant in the context of the cities they are located?

 

How looking at the role of the historic High Street might influence some of the solutions.

 

Examples and case studies of repurposing including shopping centres, Department Stores and High Streets

 

How do we make this happen and viable?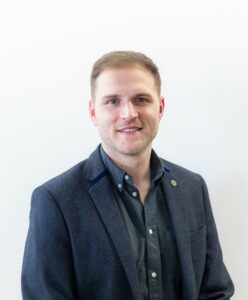 Jonathan Jones, Senior Architect, Chapman Taylor
Jonathan is a senior architect focusing on the role of retail in mixed use developments and the reconfiguration of existing retail places.
Chapman Taylor is an award-winning practice of global architects, masterplanners and interior designers, known for designing places and buildings that are both creative and successful. Established in 1959, they have longstanding relationships with many of the world's leading developers, contractors, consultants, investors and brands.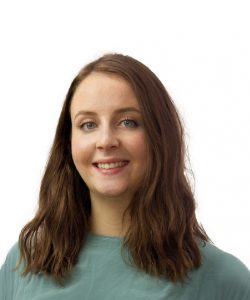 Gina Colley, Architect/Associate Director, Threesixty Architecture 
Gina's focus is working on town centre vision projects across the UK, using community engagement and data insight to ensure a people-first approach. Particularly interested in accessible and inclusive design of urban environments, homes, workplaces and community spaces.
Threesixty Architecture work across the UK and have a focus on town centre regeneration.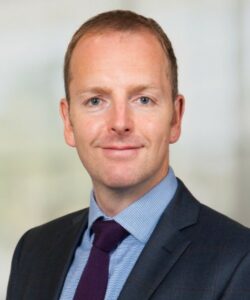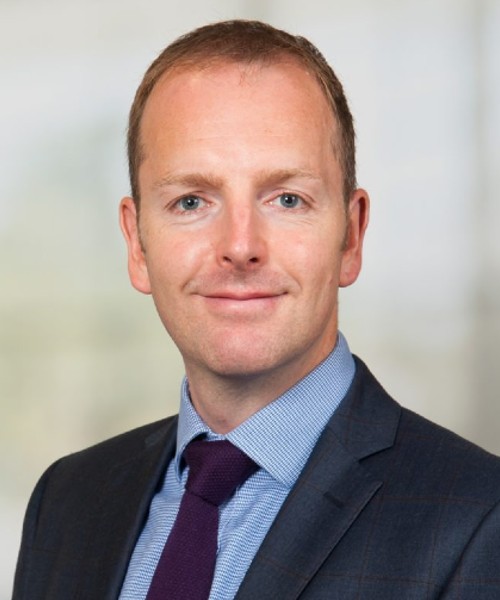 Tom Whittington, Director of Retail and Leisure Research, Savills 
Tom has advised retailers, landlords and developers for 20 years on all things retail, from store expansion strategies, shopping centre feasibility and supermarket performance. For the last 5 years Tom has been a commentating on ways of rationalising and improving retail places to address the needs created from over expansion and addressing both economic and environmental sustainability challenges. His passion lies with creating genuine curated mixed use spaces that serve better social value, have more positive environmental impact, while still fulfilling the financial expectations of investors and other key stakeholders.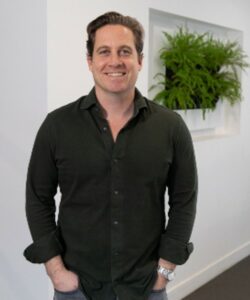 John Hoyle, Founder & CEO, Sook
John Hoyle is an entrepreneur and real estate professional focused on developing social ventures for profit in the UK and beyond. After a career as a Platoon Commander with the British Army serving in Germany, Iraq and London, John became a development manager in Abu Dhabi, and – on his return to the UK – worked for the London Organising Committee of the Olympic Games, and Grosvenor Estates.
John founded Sook in 2019 to address the acute problems facing the UK High Street. In particular John was interested in addressing the imbalance in the relationship between landlords and occupiers so that both sides could thrive in a much fairer and mutually beneficial way. Since then, John has opened Sook spaces on London's Oxford Street and South Molton Street, in Livat Hammersmith, Southampton, Cambridge, Birmingham, Leeds, Gateshead, and Edinburgh, with significant UK and international expansion planned for 2023 and beyond.
He lives in Cambridge with his wife and young son.
2pm – Session 2: The rise and rise of responsible investing. The role of 'S' in ESG.
Panel Discussion– moderated by Vivienne King
How is institutional capital being directed to create better places for people – supporting local economic resilience, sustainable development and the Levelling Up agenda? 

 

With the costs of the "Levelling Up" agenda expected to exceed £1 trillion, private capital needs to mobilise alongside public investment if the outcomes we want to see, have a chance of materialising.

 

What do we mean by – place-based impact investing? 

The financial case – reappraising the appraisal

 

Measuring success – a common reporting framework 

 

Stakeholder perspective – the importance of collaboration in creating social impact 

 
Vivienne King, Revo Board Member, Chair of the Shopkeepers Campaign & Head of Real Estate Social Impact, The Good Economy
30 years' leadership experience in the real estate industry with a track record advocating for environmental and social sustainability. As the former CEO of Revo, the membership organisation for retail property, she supported development of Revo's Social Value Framework. Prior to 2020, she was CEO of Soho Housing Association providing affordable homes and supporting local needs in London's West End. With over 20 years at the Crown Estate, as a member of the senior team she was responsible for leadership of its ESG corporate strategy and its innovative measurement tool – Total Contribution. A co-founder of Real Estate Balance, she has been working with industry leaders to drive cultural change and improve equality, diversity and inclusion in real estate.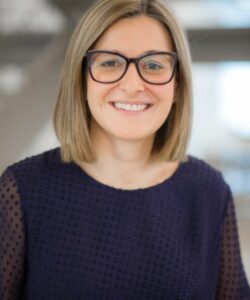 Emma Cariaga, Joint Head of Canada Water & Head of Residential
Emma joined British Land in 2014 from LandSec, where she delivered a number of Central London mixed-use developments as well leading their strategic land portfolio.  Prior to this Emma held development and land management roles at Barratt and Crest Nicholson. 
Emma is a Non-Executive Director of Assura plc and a Non-Executive Director of TEDI-London, a higher education provider for future engineers founded by Arizona State University, King's College London & UNSW Sydney.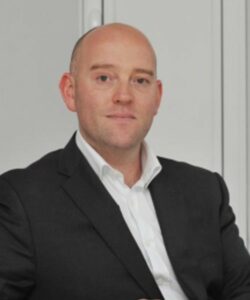 Tim Cornford, Director, Asset Management, Ellandi
Tim is an expert asset manager with over 15 years' experience working across the UK and Europe with private and public sector clients. Tim is interim Chair of the Vision Board and manages the Social Impact workstream across the business and Ellandi's portfolio of Shopping Centres and Retail Parks. 
Before working at Ellandi, Tim was partner at Lathe Investments and Head of Retail and Leisure at Addington Capital. At Lathe, he acquired and managed a portfolio of shopping centres in the UK and Sweden. In 2014, Lathe Investments was bought by Ellandi and Tim joined the business as part of the asset management team. Tim advised Stockton Borough Council on their strategy of purchasing both shopping centres in Stockton-on-Tees to reposition and transform their town centre.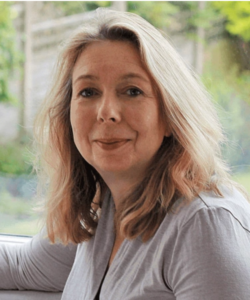 Sarah Forster, CEO & Co-Founder, The Good Economy
Sarah has more than 25 years experience working in sustainable economic development, development finance and impact measurement and management. She co-founded leading impact advisory firm, The Good Economy in 2015, to support responsible businesses and investors looking to make long-term social value creation integral to business delivery and in so doing, enhance inclusive and sustainable development. Working across the private, public and social sectors in sectors which include real estate, Sarah leads an expert team in impact research, strategy design, social impact measurement and independent assurance alongside building businesses competency and confidence in impact measurement, management and reporting.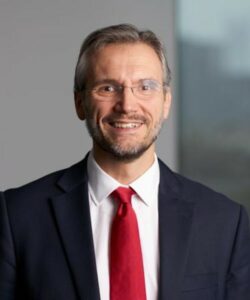 David Johnston, Partner, Wedlake Bell
David is a partner in the Property group and ESG lead at Wedlake Bell.  He has over 20 years' experience acting for landlords and tenants on the development, leasing and management of retail property. He chairs Revo's Sustainability Committee, is a trustee of the Revo Educational Trust and teaches on the Revo Diploma in Retail and Leisure Place Management at Solent University. 
Chris Santer, Fund Manager, Impact Fund, Schroders
Chris has 25 years' experience across commercial and residential real estate investing including, most recently, a focus on healthcare as CIO at real estate investment trust Primary Health Properties Plc and a non-executive Director of Impact Healthcare REIT Plc.  Chris oversees selecting investment strategies with a positive social and environmental impact, whilst also delivering appropriate financial returns. 
Schroders Capital, the dedicated real assets arm of Schroders, aims to work with various stakeholders to initially focus on the regeneration of town centres, the delivery of more housing and the promotion of employment generating uses.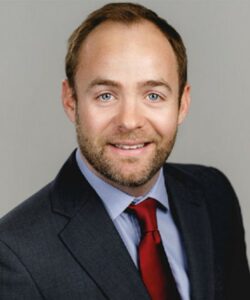 Charles Royle, Executive Director, AEW UK
Charles joined AEW in 2015 and has 17 years' industry experience. He is Portfolio Manager on the AEW UK Urban Real Estate Fund and is responsible for the Asset Management of the value add fund and a separate account mandate. Before joining AEW, Charles was an Asset Manager for the Apia Regional Office Fund for Hansteen Holdings plc responsible for assets over a wide UK geographical spread. Prior to this, Charles was employed by DTZ as an Associate Director, Corporate Real Estate Management. Charles is a qualified Chartered Surveyor (MRICS), IMC. 
3pm – Session 3: Generational Opportunity – How do the Public and Private sectors collaborate to ensure long term sustainable regeneration in our towns and cities?
Panel Discussion– moderated by Stuart Harris. 
Public Private Partnerships – How to make them work to create sustainable mixed use town centres that serve the whole community?

 

What is a catalyst project and examples of success.

 

How much do LA's need to do before the Private Sector will get involved?

 

Procurement – do LA's take too long deliberating?

 

The importance of funding options such as the Levelling up Fund and Shared Prosperity Fund etc to assist in making a scheme viable and how this helps contribute to deliver long term sustainable town centres?

 

How do LA's attract long term investment from the private sector?

 

What's the right mix of uses – culture, homes, workplaces, sport, leisure, entertainment, open space, education, transport?

 

How important is creating a vision and a masterplan for the whole town or city?

 

How important is a diverse residential offer?

 

Repositioning of properties and opportunities to add value e.g. JLP BTR proposition or M&S AM strategy? 

 

How much is sustainability driven by policy vs an actual desire to be truly sustainable? 

 

How important is research and stakeholder engagement? How do you engage the whole community?

 

Any key examples where truly sustainable communities have been created?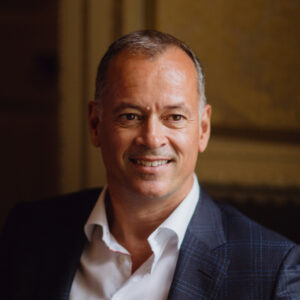 Stuart Harris, Chief Operating Officer, Milligan
Stuart has nearly 30 years' experience in the design, leasing, marketing, and delivery of retail and leisure developments across the UK and Europe. Over this time Stuart has overseen hundreds of deals with occupiers covering retail, F&B, leisure, offices, hotels, and residential. Previously he was a UK Board Director for Multi Development and was a Co-Founder of Queensberry where he helped deliver major projects for both the public and private sectors over a 10-year period. Over the last 15 years Stuart has focussed on Town Centre Regeneration and the repurposing of assets and has acted as lead on a number of award-winning developments in the UK
Stuart is Chief Operations Officer at Milligan. As well as overseeing the running of the company Stuart acts as Commercial Director and leads on a number of projects. Currently he is working on projects with Local Authorities in Ashford, Sunderland, and Swansea, as well as advising several owners of shopping centres on their repurposing strategies. Stuart is passionate about regeneration and gets a huge amount of satisfaction seeing the positive impact that well thought out regeneration can have on the local community. Stuart also sits on the REVO Regeneration Committee.
Stuart lives in Buckinghamshire with his wife and daughter, loves trail running with his dog, taking part in fitness challenges, and is a big fan of rugby.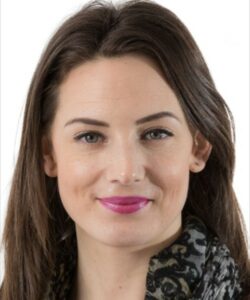 Katherine Russell, Head of Build to Rent,  John Lewis Partnership 
Katherine graduated from Reading University with a degree in Land Management and spent her initial years at Fuller Peiser, Atisreal & BNP Paribas.  
She then moved into the world of retail property, at John Lewis as Property Manager followed by Asset Management and moving into the Head of John Lewis Property in 2016. She subsequently became Group Head of Real Estate for the John Lewis Partnership, responsible for the strategic delivery of all Real Estate activity (commercial, capital, compliance and sustainability) in both John Lewis and Waitrose across all asset classes.  
More recently Katherine has taken on the role to lead the Partnerships latest venture into the Build to Rent sector, with a significant ambition to develop and operate 10,000 homes over the next 10 years, with a strong emphasis on community, sustainability and place making. Katherine has also been a Trustee and Director of a non profit organisation, setting the strategic direction and overseeing operational delivery.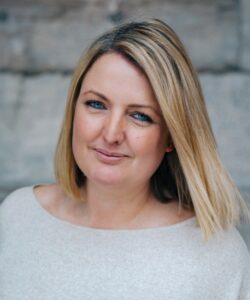 Emily Jones, Director, Urban Splash
As commercial director, Emily Jones is responsible for helping Urban Splash make great places; curating neighbourhoods filled with interesting businesses and people. Emily leads a team of colleagues working across the country to grow and manage a portfolio of 1.5m sq ft of workspace, leisure space, and retail space. She is committed to growing and developing her team, nurturing a flexible working culture, and giving her colleagues opportunities to work across the portfolio.  
In her time at Urban Splash, Emily has secured significant deals, including letting 97% of space at Fort Dunlop in Birmingham ahead of Urban Splash's completion of the building in 2006. She has nurtured an entirely new neighbourhood at Royal William yard where she has led deals with independents and multi-nationals on 200,000 sq ft of space – creating a new commercial landscape for this waterfront community. A champion for flexible lease terms and supporting businesses big and small, Emily is working closely with the breadth of the Urban Splash tenant portfolio as occupiers re-establish their physical presence in a new era of hybrid working.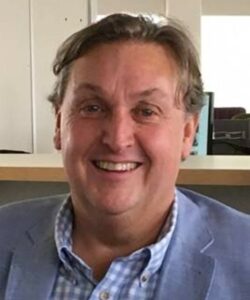 Huw Mowbray, BSc MRICS, Property Development Manager, City & County of Swansea 
Huw is a Chartered Surveyor and regeneration practitioner with over 20 years' experience of delivering major projects in both the public and private sectors. Huw's current role is leading the regeneration team for the City and County of Swansea where he has lead on developing Swansea's Regeneration Strategy and the delivery of significant projects including the new Copr Bae Arena in Swansea, the Liberty Stadium and the recent appointment of Urban Splash. Huw is a champion for Swansea and it's regeneration and is working to create an attractive place for people to live, work and invest.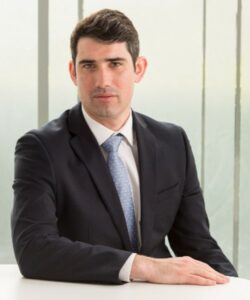 Mike Coplowe, Senior Development Manager, L&G 
Mike plays a lead role in L&G's public sector partnerships and joint ventures. Within this Mike's focus is on the structuring and delivery of new developments, covering a range of new assets from educational to industrial. He currently oversees L&G's investments in Sunderland and the University of Oxford. 
4:30pm onwards – drinks on the riverside terrace
We still have sponsorship opportunities available allowing you to your brand alongside industry-leading resourceful conversation that will take place in the Vaults during the afternoon on the 27th of September.
Your company brand will be profiled prominently on the stage throughout the three conference sessions, advertised in the One Day publication on conference day, verbally acknowledged from the stage, advertised in one solus email e-shot via Revo channels plus prior to and post event company promotions.
You also have the opportunity to host a round table discussion in the Vault Village providing another forum to promote your brand, bring your clients together and drive industry discussion around a topic of your choosing.  
Contact kayley@revocommunity.org for more information