REVO ANNUAL CONFERENCE PROGRAMME
Human Centric Placemaking
Putting citizens and communities at the centre of placemaking and how we can create an authentic 'spirit of place' and a true sense of belonging.

 
Tuesday 26th September 2023 at 1 Old Billingsgate Walk, London, EC3R 6DX
1pm – Session One: The Power of Localism
Provocative Presentation & Panel Discussion – hosted by Ibrahim Ibrahim
Moving on from clone high streets and shopping centres to creating places that are imbued with an authentic local spirit that galvanise local communities and deliver both convenience and experience.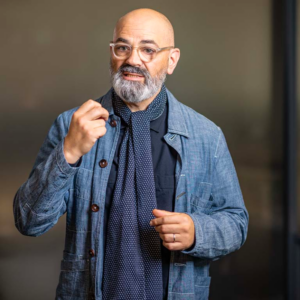 Ibrahim Ibrahim, Managing Director, Portland Design
(Board Member For: Revo, UK Government and the High Street Task Force)
Ibrahim is the Managing Director of Portland Design. Based in London and established in 1987, Portland is part of the global Perkins&Will architecture and design group.
Portland is a leading strategic branding and retail design business and works on a broad range of projects including retail, F&B, consumer brands, shopping centres, airports, train stations, mixed use developments and urban regeneration.
Portland's understanding of consumers' relationship with brands and their engagement with branded physical and digital environments lies at the heart of their work. This understanding is built through research and insights that drive future customer expectations. Portland places great emphasis on 'future readiness'.
Ibrahim originally trained as an aeronautical engineer and is a post graduate of the Royal College of Art and Imperial College London and a Fellow of the Royal Society of Arts. He is a regular speaker at conferences and a frequent contributor to journals and trade press. He has written regular pieces for The Economist 'Insights'. He is also a published author with his book, 'Future Ready Retail' which explores the four pillars of winnig in retail Ibrahim has two children and when he is not overseeing the 'ideas fuelled' environment at Portland he is normally with his family or in his workshop making sculpture and furniture, fiddling with classic cars or managing a woodland whilst riding his tractor!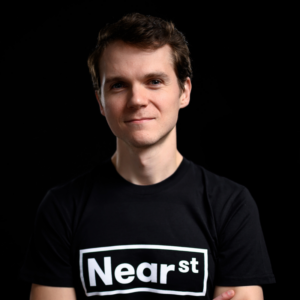 Nick Brackenbury, Co-Founder & CEO, NearSt 
Nick is Co-Founder and CEO at NearSt, where he's building the future of how the world shops. The company's technology provides a platform for physical stores to display their in-store inventory on the web's biggest search, social, and discovery platforms including Google and Meta. Since founding the company in 2015 NearSt has raised over £7m of investment from the likes of True Global, Grosvenor, and YYX Capital and is now integrated into systems reaching over 850,000 stores globally, processing almost a billion lines of in-store stock daily.  
Prior to founding NearSt, Nick began his career working on Ogilvy's graduate programme as one of the first members of the 360 Digital Influence Team, building early social media influence analysis and live conversation monitoring tools for global brands. Prior to leaving Ogilvy to found NearSt he led on digital experience projects for blue-chip clients including Land Rover, Ford, Nestle, BP's London 2012 Olympic Games Sponsorship, and Diageo.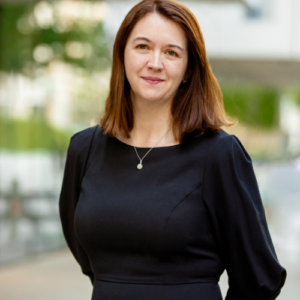 Ailish Christian-West, Chief Operating Officer, Get Living
Ailish is Chief Operating Officer at Get Living,  responsible for the performance of Get Living's £2bn build-to-rent neighbourhood portfolio and the development pipeline portfolio, with potential for circa 6,000 homes.  She leads Get Livings ESG agenda and supports industry collaboration on a broad range of issues.  Ailish has been with Get Living since 2020 supporting a rapid growth in the business and leading on operational efficiencies and customer experience strategies.
Prior to Get Living, Ailish enjoyed 12 years at Landsec, laterally as an executive committee member responsible for portfolio management and portfolio operations.  At Landsec she led key strategic initiatives, creating significant portfolio value and repositioned the retail business to exit the secondary shopping centre sector ahead of a significant decline in market values. She also spent 10 years in fund management, running core plus and opportunistic funds including at La Salle Investment Management.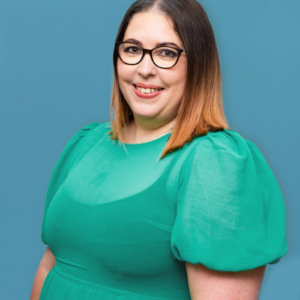 Laura Bosworth, Chief Marketing Officer, Local Life & REAL
Laura, with over two decades of experience in placemaking, retail, and real estate marketing, is the Founder and CMO of Local Life and REAL Agency. Local Life is an innovative online platform that bridges the digital and physical realms of retail, promoting local businesses, places and property and addressing key industry challenges.
Laura also founded REAL Agency, a strategic creative agency passionate about property and placemaking. Since 2016, REAL Agency has supported a variety of organisation types in community development and place marketing including BTR, PBSA, universities, housing associations, largescale developers and architects, crafting strategic solutions that enhance communities.
Before her entrepreneurial journey, Laura worked as a surveyor at The Trafford Centre, gaining a holistic perspective on retail and real estate dynamics. Today, Laura continues to drive positive change in the industry, empowering organisations to thrive in the real world, in this digital age.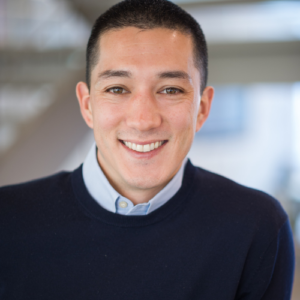 Michael Delfs, Development Executive, British Land
Michael is an Urban Designer and Development Executive on British Land's 53-acre regeneration of Canada Water. He leads development of public realm in the first phase, including the regeneration of Canada Dock's wetland, as well as delivery of the Dock Shed, a 330,000 sqft, mixed-use building containing workspace, retail, and leisure.
Michael joined British Land in 2016 from Arup, where he worked with the London-based Integrated Urbanism team. Prior to that he was an Urban Designer with Foster + Partners, involved in projects around the world with a focus on retail and placemaking.
In addition to the UK, Michael has worked extensively in India and China, and has an MSc in City Design and Social Science from the London School of Economics and a BS in Physics from Columbia University.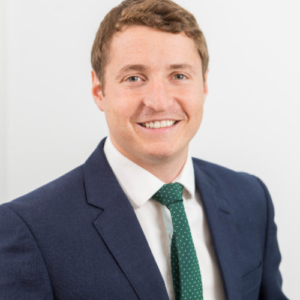 Matthew Soffair, Senior Research Manager, Retail and Leisure Real Assets, Legal & General Investment Management
Matt is a strategist within LGIM Real Assets' retail team and is responsible for LGIM's research into UK retail, leisure and hotel real assets. Matt's role involves guiding the team's investment strategy into these sectors, providing evidence-based insight & analytics to support platform and asset strategies and supports the operational management of these schemes. Prior to LGIM, Matt worked directly with a range of retail, leisure and FMCG operators on their location and customer acquisition strategies. Matt graduated from the University of Leeds and holds a BA (Hons) degree in Geography.
2pm – Session Two: Generation C: The Enigma that is the Centennial Generation.
Provocative Presentation & Panel Discussion– hosted by RevoHub
Exploring the mindset and expectations of the first generation born into the new century who are entering or about to enter the workforce. Are physical spaces still relevant to Gen C? How do we design for and with them?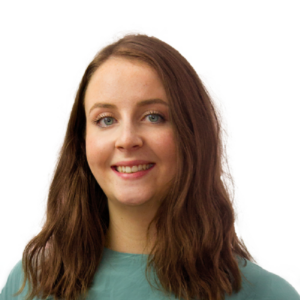 Gina Colley, Architect/Associate Director, Threesixty Architecture 
Gina's focus is working on town centre vision projects across the UK, using community engagement and data insight to ensure a people-first approach. Particularly interested in accessible and inclusive design of urban environments, homes, workplaces and community spaces.
Threesixty Architecture work across the UK and have a focus on town centre regeneration.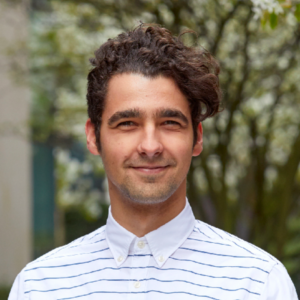 Grigor Grigorov, Architect & Partner, Make Architects
Grigor is an architect focusing on the role of retail in mixed use developments and the reconfiguration of existing retail places. 
Make is an employee-owned international architecture practice founded in 2004 with a vision to design the best places, spaces and buildings in the world.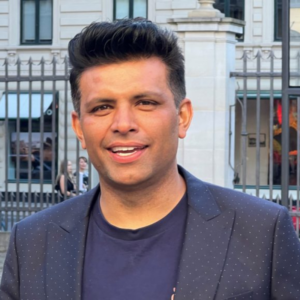 Steven Kainth, Founder, Elluminate Me
Steven Kainth is the founder of Elluminate Me, a creative research and foresights agency specialising on the impact digital innovation is having on our daily lives. Steven works with global Think Tanks and brands such Meta, Ray Ban, Omega Watches, Prada and Google on their go-to-market strategies.
Steven regularly presents on the topic of retail and digital innovation, exploring how consumer journeys are evolving as a result of emerging technologies. Currently he and his team are building an online city; Lunaria (https://cityoflunaria.com – where visitors can discover planet conscious products and services. Lunaria's mission is to build an advanced online community that uses product discovery tools and interactive media to reduce real world carbon emissions. The city infrastructure is a cross between an online department store and a Sunday newspaper and will soon feature a digital health clinic where users will be able to self-administer media-based medicines.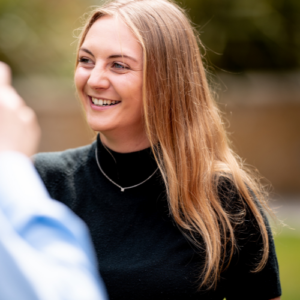 Hannah Smith, Managing Consultant, CACI Ltd
Hannah works as a part of the property team at CACI, specialising in consumer behaviour and research, as well as developing thought leadership in topical areas of research. Hannah's role focuses on managing the relationships of key clients in the property sector, and delivering industry insights, which at present focuses on understanding why consumers do what they do, the impact of Covid, the rising cost of living, and growing concerns around climate change on consumer behaviour. Most recently, Hannah has undertaken a piece of research exploring the Gen Z consumer, how they are different from previous generations, and most importantly, how brands and landlords should prepare for the consumer of the future.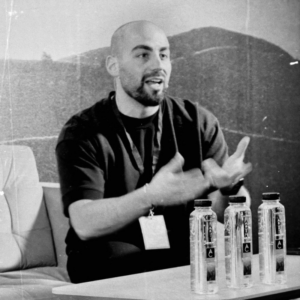 Koral Ibrahim, Founder & Managing Director, The Ready House
Koral is the Founder & Managing Director of The Ready House. His previous experience spans over 10 years in varying global agencies. He worked for some of the leading Digital, Branding & Advertising agencies in the world and ran the global marketing & new business departments. He cut his teeth and found a passion for launching brands from the ground up, plus also reinventing established brands to keep relevant and at the forefront of their sector. Starting The Ready House was focussed on changing & disrupting the dated consultancy model and fully focussing on bringing brands to life through social channels and wider digital touch-points. They operate within the placemaking, fashion, alcohol and hospitality sectors. The future of branding is about unlocking the potential within a brand's community, and they get hungry brands Ready for this shift.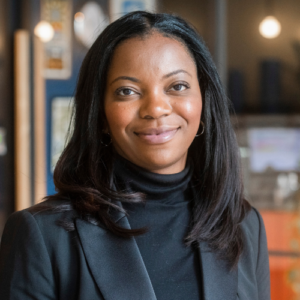 Olaide Oboh, Executive Director, Socius Development Limited
Olaide is a skilled strategic thinker and problem-solver with a 15-year record of successful delivery in public and private sector organisations. As Director, she is focused on establishing and nurturing relationships with partners and growing the company's pipeline in new and existing locations across the country.
A qualified project manager, Olaide's experience is varied ranging from managing communications at Marks and Spencer to working on large scale regeneration in Hackney and leading the external relations for East Village, the new neighbourhood on the Olympic Park.
More recently, Olaide is delivering an arts and culture hub in Bristol to grow and support the local economy and enabling a tech-led offer at the heart of the Ox-Cam Arc in Milton Keynes.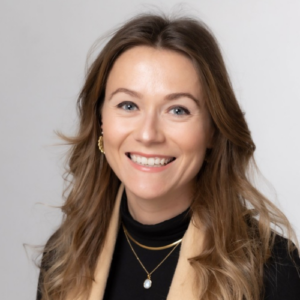 Eloise Ladkin, Asset Manager, Cadogan
Asset Manager for the King's Road at Cadogan Estates, for all leases and developments (retail, restaurants and offices) across the estate's King's Road ownership. Having previously worked at CBRE 7 years, representing landlords in Central London Retail Agency team.
3pm – Session Three: Delivering & Funding the Future
Panel Discussion– moderated by Stuart Harris. 
How does the property industry respond to this? Who is currently delivering, what options are available, and more!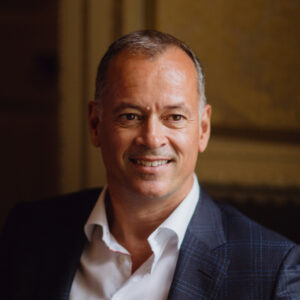 Stuart Harris, Chief Operating Officer, Milligan
Stuart has nearly 30 years' experience in the design, leasing, marketing, and delivery of retail and leisure developments across the UK and Europe. Over this time Stuart has overseen hundreds of deals with occupiers covering retail, F&B, leisure, offices, hotels, and residential. Previously he was a UK Board Director for Multi Development and was a Co-Founder of Queensberry where he helped deliver major projects for both the public and private sectors over a 10-year period. Over the last 15 years Stuart has focussed on Town Centre Regeneration and the repurposing of assets and has acted as lead on a number of award-winning developments in the UK 
Stuart is Chief Operations Officer at Milligan. As well as overseeing the running of the company Stuart acts as Commercial Director and leads on a number of projects. Currently he is working on projects with Local Authorities in Ashford, Sunderland, and Swansea, as well as advising several owners of shopping centres on their repurposing strategies. Stuart is passionate about regeneration and gets a huge amount of satisfaction seeing the positive impact that well thought out regeneration can have on the local community. Stuart also sits on the REVO Regeneration Committee. 
Stuart lives in Buckinghamshire with his wife and daughter, loves trail running with his dog, taking part in fitness challenges, and is a big fan of rugby.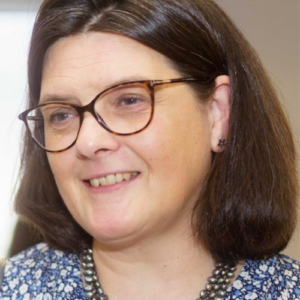 Jennifer Murray, Assistant Director, Equity & Partnerships, Homes England
Jennifer began her investment management career at Schroders where for over 15 years she was retail asset manager and subsequently fund manager for directly invested real estate funds and multi manager property portfolios. Prior to joining Homes England, where she leads on institutional investment initiatives within the Government's housing delivery agency for England, Jennifer was a fund manager for Tesco Pension Investments. While managing the scheme's international real estate portfolio she developed a professional interest in the residential sector as an institutional investment class. Jennifer is a member of the Royal Institution of Chartered Surveyors and the Investment Property Forum. She represents Homes England on Association of Real Estate Funds (AREF), Investment Property Forum (IPF) and Urban Land Institute residential committees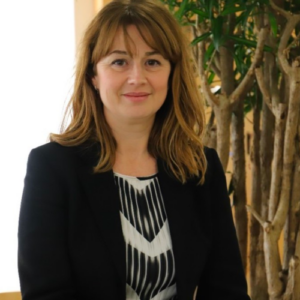 Sophie White, Sector Lead Regeneration, Aviva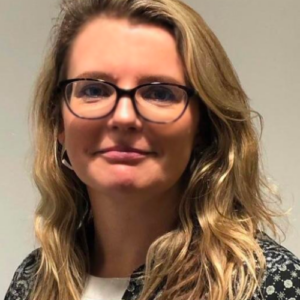 Nuala Gallagher, Corporate Director City Development, Liverpool City Council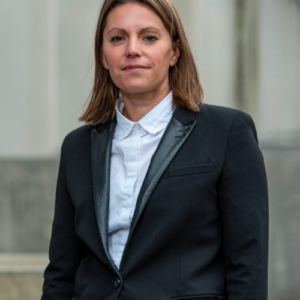 Suzy Jones, Director of Future, Urban Splash
4:30pm onwards – drinks on the riverside terrace

The PFM Intelligence Group combines infrastructure, data collection systems, data reporting and analysis to help clients understand their customers better and gain the confidence to make important business decisions, based on facts.
This is how we empower organisations to harness the full potential of their commercial locations by helping them generate consumer insights to revolutionise decision-making.

We're international, independent real estate consultants. We work with owners, occupiers, developers and funders to help them get more out of their real estate.
We're surveyors, engineers, technical specialists, consultants and project managers, proud to be picked from the best in our fields. We're a Europe-wide network with a global outlook. We are experts, innovators and influencers across the entire sector, ready to support you at every stage of the property cycle.
We know from experience that every client is different and every brief unique. We're all different too. And by combining our diverse expertise with a tenacious team spirit we find a way, whatever the challenge. So what are your priorities? Do you own, occupy, develop or fund real estate? Are you public or private sector? Wherever there's potential to get more from your real estate, we can help.
Contact Name: Katie Devaney, Marketing Manager