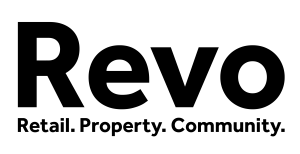 REVO ANNUAL CONFERENCE PROGRAMME
Tuesday 28th September 2021 at 1 Old Billingsgate Walk, London, EC3R 6DX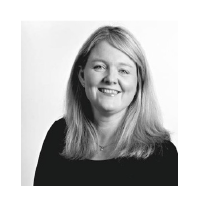 1pm – Session One: The last 3 months and the next 6 months
– facilitated by Catherine Shuttleworth
What will the next 6 months bring in terms of how people will return to our towns and cities, how will retailers get back on their feet and what is their attitude to physical stores in a post lockdown world. Hear the key viewpoints from three entrepreneurial businesses in the thick of those challenges. 
Catherine is the CEO and founder of shopper and retail marketing agency Savvy. She has extensive media experience and is a renowned commentator on the retail industry. 

The last 3 months
The hard facts about how people have returned to offices, public transport and of course High Streets and shopping centres and how their spending habits changed.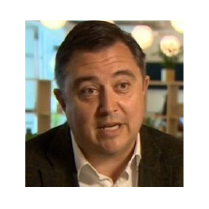 1pm Dan Parr, Vice President, CACI
Dan brings many years of experience of studying retail and leisure places and businesses to CACI's mission of helping clients transform their businesses using data and technology so they're ready for today's and tomorrow's challenges.
The next 6 months
What will the next 6 months bring in terms of how people will return to our towns and cities, how will retailers get back on their feet and what is their attitude to physical stores in a post lockdown world. Hear the key viewpoints from three entrepreneurial businesses in the thick of those challenges.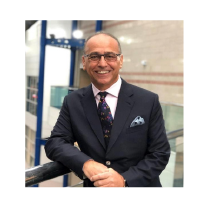 1:10pm The next 6 months – keynote interview with Theo Paphitis
 Cypriot born Theo Paphitis has a business empire that spans retail, property and finance. He left school at 16 with no qualifications due to his dyslexia, but soon discovered his passion for retail working for Watches of Switzerland – and the rest is history. 
He has been in retail for over 40 years and in that time bought and revived the fortunes of the likes of Ryman, La Senza, Contessa, and Robert Dyas and launched global lingerie brand Boux Avenue in 2011. In 2016 he added The London Graphic Centre to his portfolio. 
Theo is also known for his 8 years as Millwall Chairman, as well as many TV appearances, including most notably as a Dragon on the BBC's Dragons' Den. He supports several charities, through his Theo Paphitis Charitable Trust, and is also Chancellor of Solent University.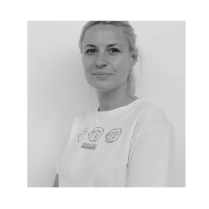 1:30pm Interview with Rebecca Morter, The Lone Design Group
Designer turned entrepreneur; Rebecca is passionate about rewriting the rules of retail, championing independent brands and putting sustainability and ethics at the forefront of business. 
Lone Design Club was founded in 2018, as an omni-channel retail platform designed to support and promote independent and sustainable brands within the fashion, beauty and lifestyle sectors. 
Named as one of Forbes 30 Under 30, and Drapers 30 under 30, Rebecca regularly speaks on topics around the changing face of the retail, ethics and sustainability within the industry and the platform has garnered attention from high-profile media outlets such as The Times, WWD, Stylist and BBC.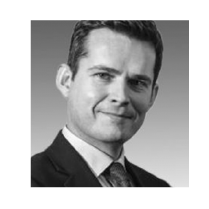 1:40pm Interview with Richard Morris, CEO UK at IWG 
Richard has been with IWG for 7 years leading their UK business. Prior to IWG he was the CEO of G4S, UK & Ireland where he was responsible for 50,000 employees and leading businesses with combined revenues of £1.7bn.
With locations in practically every country, city, town and transport hub, and options ranging from an hour's coworking to multi-year office space leases, IWG enable people and businesses to work where, when and how they want. Join this session to listen to their views on how the return to the office will play out over the next six months and its repercussions on our shopping and leisure places.
2pm – Session 2: The Town Centre in 5 years' time – by Revo Hub
Revo Hub, Revo's younger members organisation, presents a vison of how our town centres could and should look five years from now.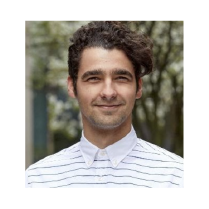 Grigor Grigorov, Partner, Make architects
Grigor is an architect focusing on the role of retail in mixed use developments and the reconfiguration of existing retail places. 
Make is an employee-owned international architecture practice founded in 2004 with a vision to design the best places, spaces and buildings in the world.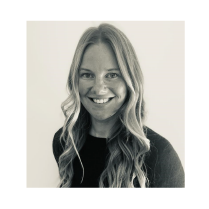 Poppy Wilcox, Sustainability Team, Grosvenor 
Poppy is a chartered surveyor working in sustainability to implement the net zero carbon pathway and social benefit strategy for Grosvenor's property portfolio.
Grosvenor
Grosvenor is a privately-owned international property company which develops, manages and invests with a purpose of improving property and places to deliver lasting commercial and social benefit.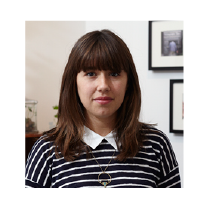 Daniela Walker, Philippa Wagner Consultancy (PW/c) (philippawagner.co)
Philippa Wagner Consultancy (Pw/c) is a networked consultancy working with brands and business to shape new directions and drive innovation through cultural insights and strategic forecasting to help them to be ready for the now, new and next. A member of the Pw/c collective, Daniela Walker is a futures analyst, who works at the intersection of insight, foresight and strategy.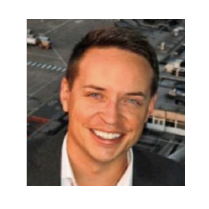 3pm – Session 3: Not another panel debate about diversity:
12 ways to leverage inclusivity to contribute to your bottom line.
– facilitated by Howard Ebison, Operations Director, Hammerson
The benefits of diverse and inclusive workforces are well-proven, yet the property industry is still behind other sectors. So while we are searching for ways to create more value in our teams in a challenging macro environment, there is unrealised value sitting in our organisations today.
Join this participative discussion to hear tangible things you can do today to derive value from an inclusive mind-set in the retail property sector. The more of these characteristics you identify with; male, white, heterosexual, able-bodied, British, degree-educated, the more this session is for you.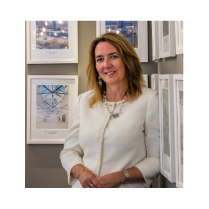 Amanda Clack
Head of Strategic Advisory CBRE, Executive Sponsor ofCBRE's Ability Network and co-author of "Managing Diversityand Inclusion in the Real Estate Sector.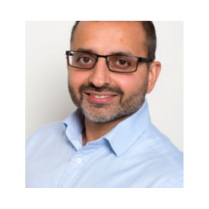 Subjit Jassy
Development Consultant at Frame [re]
& Founder at Precedent Real Estate Advisers. 
Mike Adams OBE
CEO at Purple
4:30pm onwards – drinks on the riverside terrace
Get to know Revo Sponsors
CACI
The new consumer is here to stay. Many of the attitudes and behaviours shaped by our collective experience with the global pandemic will persist long after the virus has started to subside.
Understanding this dynamic is crucial to re-engaging your customers and attracting new ones. The relationship between people and place (physical or digital) is nuanced and forever shifting. Current, granular data and insights are vital to make sense of it, so you can shape a strategy for success.
Work with CACI and you have access to a team of experts that eat, sleep, and breathe location intelligence, consumer insight and data driven customer strategy. There is no other team out there that has access to such accurate and detailed data. Better yet, we combine it with expertise in marketing technology and the ability to turn data into action. And we know retail – we have years of experience working with clients in every sector and territory. That's why you can trust in our insight to inform your location and customer strategy decisions.
We'll answer the big questions. How you can get more customers, how to understand the individual better, how you can increase customers' spending, deliver tailored promotions and customer communications. We can tell you where your next location should be based on footfall, demographic and catchment and how to optimise your network. Harness the power of our data and modelling to put your retail business ahead.
PFM
Data insights are key in our world of data. PFM are specialists in delivering actionable data insights that translate into business performance improvements. By adding IT infrastructure to our core business capabilities, we have become a significant player in integrated technology systems, focusing on complex consumer data insights. These consumer data insights create business critical market intelligence that helps clients navigate the challenges of the retail and infrastructure sector.
Within all businesses there is a clear strategy. We offer technical solutions, IT infrastructure solutions, accurate data, integration, reporting and insightful analytics. By adding unrivalled support service and highly trained consultants who interpret even the most complex data sets, we offer a unique partnership to our clients.