Rev up your Retail Game: Navigating the EVolution of Retail!
Join us for an electrifying morning filled with insights and discussions that are sure to spark your curiosity.
Agenda:
8:30 – 8:55 AM: Shocking Retail Revelations with Tolga Necar! 
CACI unveils the state of UK retail

Quarterly results dissecting the 'Cost of Living Crisis'

Unwrapping Expected Christmas Shopping Behaviours
9:00 –9:30 AM: Powering Up Consumer Insights with Paul Ford! 
Unearth the secrets of EV consumer behaviour

Plug into the future and reality of EV charging

Expose the truths of EV risks, safety and security
9:30 – 10:00: Panel Power Surge! 
Engage in a high-voltage discussion with industry experts on the current state and future prospects of EVs.
Dan Davies, Associate, Asset Manager, Ellandi

Tolga Necar, Principal Consultant, CACI

Paul Ford, Chief Development Officer, Zest

Lorna Walker, CoFounder, Peer 20
Don't miss this opportunity to supercharge your knowledge and network with leaders in the field. Get ready for a jolt of inspiration! Grab a cuppa, a croissant and a chair and we'll see you there!
Tickets (SOLD OUT):
Members – Free
Non-Members – £48 (incl vat)
Hosted By:
Meet The Speakers: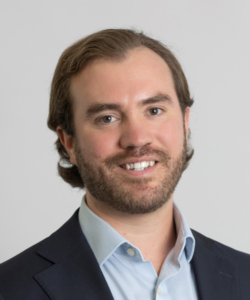 Tolga Necar, Principal Consultant, CACI
Tolga Necar is a Principal Consultant at CACI, specialising in the use of new data techniques to uncover the changing relationships between People and Place. With over a decade's experience analysing consumer behaviours, Tolga joined CACI's Property Consulting Group in 2019 with a particular focus on Mixed Use assets. Through leading innovation and tech solutions in the area, Tolga is helping his clients create commercially attractive and sustainable places that respond to their audiences' needs.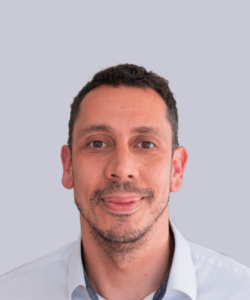 Paul Ford, Chief Development Officer, Zest
Paul is passionate about creating an equitable society and avoiding a two-tier system for EV adoption. Most recently he specialised in developing integrated solutions for EQUANS and Amey. Working at director level for global advisory practices Aecom and Gardiner & Theobald, Paul supported local and central government to manage strategic procurements and develop workplace solutions. He has a background in estates management for the NHS and has an MBA in Leadership. At Zest, Paul leads the Business Development team, creating and continuously improving the overall sales strategy which evolves in line with the fast-paced nature of the EV industry and customers' changing needs. His strong knowledge and expertise, paired with the invaluable skills of his team have led to high profile successes for Zest, including London Borough of Hackney, Transport for London and Savills contracts.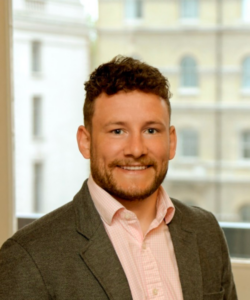 Daniel Davies, Associate, Asset Management, Ellandi
Dan is a qualified Chartered Surveyor with over seven years' experience in Commercial Property. He joined Ellandi in February 2021 as part of the Asset Management Team with responsibility for assets across the UK. Having graduated from University of The West of England in 2014, Dan started out as a Leasing Agent at Brinson's Chartered Surveyors, before moving to Avison Young and working in their Retail, Leisure and Agency Departments. Since the start of his career, he has worked with both owners and occupiers, and been involved in property transactions across a variety of uses including Retail, Office, Industrial and Land. Having grown up in Cardiff prior to moving to London, Dan is an avid Cardiff City supporter and Welsh rugby fan, as well as a keen golfer.