Join Revo & urbanOvation members for a seminar exploring Retail 2.0: The PhyGital Revolution kindly sponsored by Savills.
As brick-and-mortar stores collide with digital technologies, what challenges and opportunities arise?
Discover what the phygital landscape is and explore its potential to disrupt traditional retail paradigms. Don't miss out on this dynamic exchange as we unpack the evolving relationship between the physical and digital worlds, and its implications for the future of retail. Following the panel discussion, attendees will have the opportunity to network with peers and industry professionals over refreshments.
Some of the areas we will explore and discuss are:
Digital experiences within the retail space.
Convergence of offline and online
Phygital technology
The Customer Journey 
A customers need to see the connection 
Providing a seamless experience both online and offline
Immersive experiences
& more!
Whether you're a retailer, marketer, or simply interested in the future of retail, this event is not to be missed. Join us for an engaging and informative evening of conversation and networking.
Agenda
16:30: Attendee arrival
17:00: Welcome address by Richard Rees, UK Managing Director & Head of National Development Services, Savills UK
17:10: Fireside chat with Bill Kistler, Founder & Managing Partner, urbanOvation and Lara Marrero, Retail Leader, Strategy Director and Principal at Gensler
17:50: Panel discussion chaired by Chris Igwe, Founder & President, Chris Igwe International with:
19:00: Drinks reception kindly provided by Savills
Tickets
Revo Hub – £6 (incl vat)
Members – £36 (incl vat)
Non Members – £60 (incl vat)
National Council Member – £36 (incl vat)
LPF Member – £36 (incl vat)
Student/Graduate – £6 (incl vat)
Meet The Speakers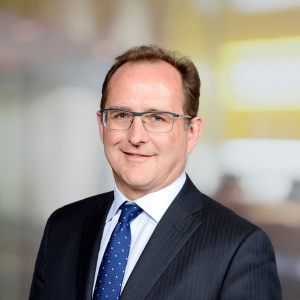 Richard Rees, UK Managing Director & Head of National Development Services, Savills UK
Richard is Managing Director at Savills (UK) Limited and head of national development services. He has over 25 years' experience in the development, funding and agency markets. Richard originally joined Savills as a Graduate in 1989 and qualified as a chartered surveyor in 1991. He became a Director of Savills in 2000 at which time he was instrumental in setting up the firm's Bristol office. He joined the newly formed Savills UK Executive Committee and in 2013 became Head of National Development Services, comprising over 750 people across the areas of Development, Planning and Residential Development Sales within the UK. Richard specialises in significant development projects providing consultancy, agency and strategic advice across both the residential and commercial sectors. Richard has a specific expertise with regards to joint ventures and restructuring financial models for major development projects.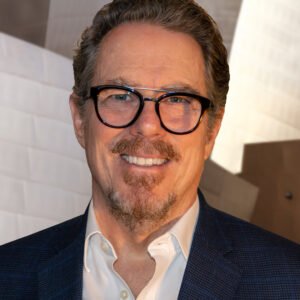 Bill Kistler, Managing Partner, urbanOvation 
Bill founded urbanOvation, a unique platform in 2020 to provide innovative built environment solutions. His prior career includes senior executive roles at IBM, Disney, Cushman and Wakefield and Korn Ferry. As EMEA leader for ULI and ICSC he worked with industry leaders to understand the trends reshaping cities and the real estate industry.  
Bill is Chairman of the youth charity 'Escape2Make', a Trustee of ULI and a member of the Advisory Council University of Lisbon. He graduated from USC with a degree in Architecture. 
Lara Marrero, Retail Leader, Strategy Director and Principal at Gensler
Lara joined the Gensler team in 2002 and has more than 18 years of experience spanning retail, hospitality, and lifestyle and entertainment experiences. As a global leader of Gensler's Retail practice and a strategy director, Lara brings insights that result in innovative and powerful strategies that generate engagement between brands, places, and people. With an education that spans psychology, advertising, marketing, and cultural anthropology, she has honed her ability to translate complex global consumer trends into understandable, workable, and profitable outcomes for her clients, including Microsoft, Harrods, C&A, John Lewis, and HB Reavis. She has been recognized as as a Top Retail Influencer of 2022 by Rethink Retail and was named one of design:retail magazine's 40 under 40 in 2017. Lara is considered a leading voice on the future of retail and is a sought-after speaker at influential retail industry events and with leading publications and national media.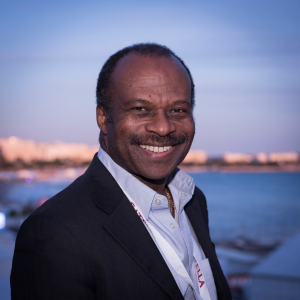 Chris Igwe, Founder & President, Chris Igwe International 
Chris Igwe is one of the world's leading authorities on global retail and highly sought after for his passionate views, deep knowledge, and great insights.
Based in Paris, he is special advisor to global brands, owners, and investors on strategic matters. He runs his own consultancy firm, Chris Igwe International. He is also Managing Partner at More Or Less, which represents exclusively tenants for their portfolio and lease-related problems. He is Managing Director at Karine Augis, a French luxury leather handbag and accessories brand. Chris is a past Co-Chair of the ULI (Urban Land Institute) Europe Retail and Entertainment Council and a member of the European leadership of ULI as a Global Governing Trustee.
After 10 year's successful career as a Civil Engineer, involved in iconic award-winning projects, Chris joined Foot Locker Europe as Head of Real Estate, later joining Gap to head up European Real Estate. He then become Managing Director Europe for ICSC, and later, Senior Director EMEA and Head of Retail, France at CBRE. Retail clients have included 7 For All Mankind, Aesop, Costco, Disney, Farrow & Ball, Fossil, Hard Rock Café, Michael Kors, Nike, Sunglass Hut, Swarovski, TUMI, Vapiano.
Landlord clients have included AEW, Apsys, Deutsche Bank, Eurodisney, FREO, Grosvenor, Inter Ikea, Sonae Sierra, Value Retail, Unibail Rodamco.
Chris is a renown international keynote speaker, and a long-standing Master of Ceremonies (2011 – 2022) for MAPIC. He has also lectured for various schools, in Europe, in Cairo, and for Abu Dhabi Paris Sorbonne University. He is a Chartered Civil Engineer, holds a BSc in Civil Engineering and an MSc in Geotechnical Engineering. Chris was recognised by his peers as a recipient of the "2014 ICSC Award for Outstanding Service to the Research Community". He was also recognized by RETAIL Rethink as a Top Retail Influencer. Chris is co-author of: "Secrets of Working Across Five Continents: Thriving Through the Power of Cultural Diversity" where he focuses on sharing insights into Visionary & Authentic Leadership. Chris is multi-lingual and enjoys being an Executive Coach and Mentor.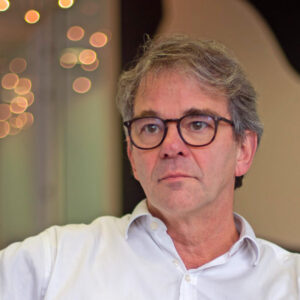 Gerard Groener, Founder, PiuVerde  
Gerard is a Real Estate industry leader and innovator with over 35 years global experience from property development to operational management. He has successfully led large organisations that have delivered major retail projects around the world. He founded the strategic advisory business PiuVerde in 2021 following his role as Managing Director of Ingka Centres. Gerard previously was CEO of the Dutch-based retail property company Corio until it was acquired by Klépierre in 2015.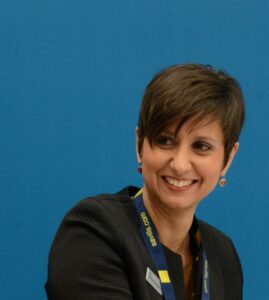 Eri Mitsostergiou, World Research Director, Savills plc
Eri is a World Research Director at Savills and she is one of the lead directors of Impacts, Savills flagship global, cross-sector, research programme, which is assessing how economic, political, demographic and technological change are shaping global real estate markets today and in the years to come. Eri presents Savills Research in conferences, webinars, podcasts and is a regular contributor to the Savills blog. Due to her long experience in the international property markets, her opinions are frequently quoted in the international property press.
She is a qualified Architect and has completed the MSc in European Property Development and Planning and the Investment Property Forum Diploma at the City Business School. She is the former Chair and current member of the Executive Committee of ULI Greece and Cyprus National Council.
She is fluent in Greek, English and Italian and has a good understanding of German and Romanian. She is currently based in Athens, working regularly from the London office and she has worked previously from the Savills offices in London, Amsterdam and Bucharest.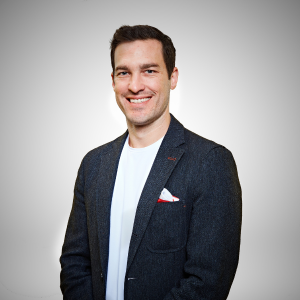 Herculano Rodrigues, Senior Vice President, THG
With over 18 years of experience leading innovation & retail strategy for the world's leading brands, over the last 2 years at THG, Herculano has led the Customer Success, Commercial & Strategy teams – enabling brands to accelerate DTC success. Before THG, Herculano held senior positions at Accenture, CACI and Kantar. Herculano is passionate about strategic innovation and technology, driving the future of retail and is helping brands deploy practical applications to help to unlock value and transform businesses.
Event Sponsor
Founded in the UK in 1855, Savills is one of the world's leading property agents. Our experience and expertise spans the globe, with over 700 offices across the Americas, Europe, Asia Pacific, Africa and the Middle East. Our scale gives us wide-ranging specialist and local knowledge, and we take pride in providing best-in-class advice as we help individuals, businesses and institutions make better property decisions.