Revo Hub invites you to join us on our next webinar: A Leader's Guide To Storytelling. 
It will explore the context of the communication landscape and the rise of social justice and emotion around values. Guided by a leader in his field, Mark Dailey, this workshop session will give you the framework for effective communications, a toolkit detailing what good looks like in practical situations and an exploration of authentic leadership.
Delivered through a mix of hands-on tips, practical application and real-time training, join us and move away from those bad habits picked up during the course of your career in regards to verbal, physical and emotional interaction,  into a realm of powerful, engaging and efficient delivery of information.
Read more about Mark Dailey:
Mark Dailey is a Director at the Madano Partnership who advises boards and CEOs on strategy and vision, corporate positioning and messaging, strategic internal communications and delivers facilitation and moderation for events as well as executive coaching and training. Mark has delivered media training at the senior executive level for clients such as: Standard Chartered Bank, Roche Pharmaceuticals, EY, CBRE Global Investors, The Energy Institute, XPO Logistics and has handled crisis communications media training for Swinton Insurance, Christ Church College, Nuclear Risk Insurers, John Laing and The General Practitioner's Defence Fund.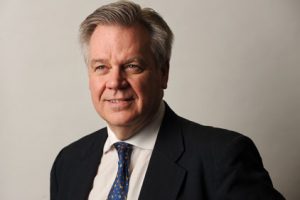 Mark's coaching sessions often focus on strengthening and transforming leadership, presentational and communication skills and in helping leaders understand how to project a stronger personal brand without compromising congruence or core values. For firms, Mark divides his time between providing advisory and facilitation services and designing learning and development programmes to help support strategic goals such as managing complex change, improving engagement and productivity, and strengthening customer-facing communications.  
Mark began his career in the media and has 12 years' experience in journalism as a news presenter, reporter, producer and programme host in Canada, Hong Kong and the UK. He then moved to corporate communications, working for the Hong Kong Trade Development Council as a senior communications strategist and speechwriter over the handover, before moving to London as a global head of corporate communications for Credit Suisse Asset Management, GAM, JPMorgan Asset Management and Standard Chartered Wholesale Banking. He has worked directly with the C-suite for over 20 years. Mark is an alumnus of the Meyler-Campbell executive business coaching programme and is an accredited business coach with the WABC. He holds a B.A in sociology, an M.A in journalism and an MBA from Henley Management College.  He is also the author of the recently published 'A Leader's Guide to Storytelling: restoring authenticity communication in a world of change.'