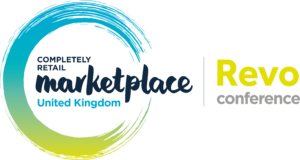 Completely Retail Marketplace & Revo Conference is where brands come to meet a diverse range of retail & leisure property professionals, discuss the market and find opportunities to start-up and expand their businesses. No event goes further to support the UK retail market!
What is it about?
Simple –  forging connections. The event offers an affordable environment created for retail professionals and most importantly, retail and leisure brands, where opportunities are shared and insight about the market is exchanged.
The Revo half-day conference has been designed to recognise the importance of providing leading insight, sharing knowledge and debating trends, and will tackle key topics facing our industry in 2023. The conference will be open to Revo's full membership and the wider retail property community with a specially priced conference pass. The CRMP delegation will also be able to attend the Revo conference as part of the wider event.
CONFERENCE PROGRAMME COMING SOON
Revo Member Rates
Coming soon…
CLICK HERE FOR MORE EVENT INFORMATION
TICKET BOOKING COMING SOON