Bringing everyone in retail property back together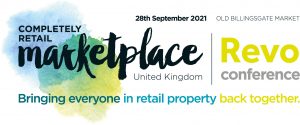 There has never been a more challenging time for physical retail. Everyone in the sector needs to work together to redefine and reinvigorate our high streets and shopping places. We are therefore delighted to announce that Revo, the organisation that, for 37 years, has represented the £360 billion retail property and placemaking sector and Completely Retail Marketplace (CRMP) are coming together this Autumn to provide a landmark event for the whole industry to reunite.
The 2021 event at London's Old Billingsgate Market on 28th September will continue to support the retail market, connecting 100s of retail and leisure occupiers with the industry's leading landlords, developers and agents. The popular Soapbox sessions will be back to provide a platform for a number of exciting new retail and leisure brands looking to start up or expand.
The Revo half-day conference has been designed to recognise the importance of providing leading insight, sharing knowledge and debating trends, and will tackle key topics such as urban space regeneration, ESG / Sustainability and the future of places delivered by REVO Hub. The conference will be open to Revo's full membership and the wider retail property community with a specially priced half-day pass. The CRMP delegation will also be able to attend the Revo conference as part of the wider event.
Tim Vallance, Revo President and Retail Chairman at JLL said: "We are delighted to be collaborating with The Completely Group to re-launch the Revo Conference at the Autumn Marketplace event. With multiple headwinds facing retail and affecting all of our members, it has never been more important to connect, share, learn and create opportunities and the conference provides us with the perfect platform.
Dom Millar, Chief Executive of The Completely Group said "Including the extra dimension of industry-leading insight and debate to our normal Autumn Marketplace will be a great addition to the event, and we welcome Revo and its members with open arms. Like the rest of the industry, we are embracing change and introducing a number of initiatives to make the event as inclusive as possible for everyone who works within retail and leisure property. This includes a number of free passes for start-up businesses or for those employees who are 'in transition' and looking for their next opportunity.
Revo will be hosting a number of seminars on the issues that are challenging the industry and the opportunities these might present.
VIEW THE FULL CONFERENCE PROGRAMME
As the event is in September it is unlikely to be unaffected by any COVID related restrictions. However, if things change the organisers will take every precaution to ensure everyone's safety at the event. All bookings can be made in the confidence that if the event has to be postponed because of government restrictions, then they will be refunded or deferred until 2022.
CLICK HERE FOR MORE EVENT INFORMATION
CLICK HERE TO BOOK YOUR TICKET 
* Early bird until 30th June *
Completely Retail Marketplace London Covid Policy
Coming to the conference, part of the Completely Retail Marketplace London event, on the 28th September?
Please check and adhere to the Covid Policy.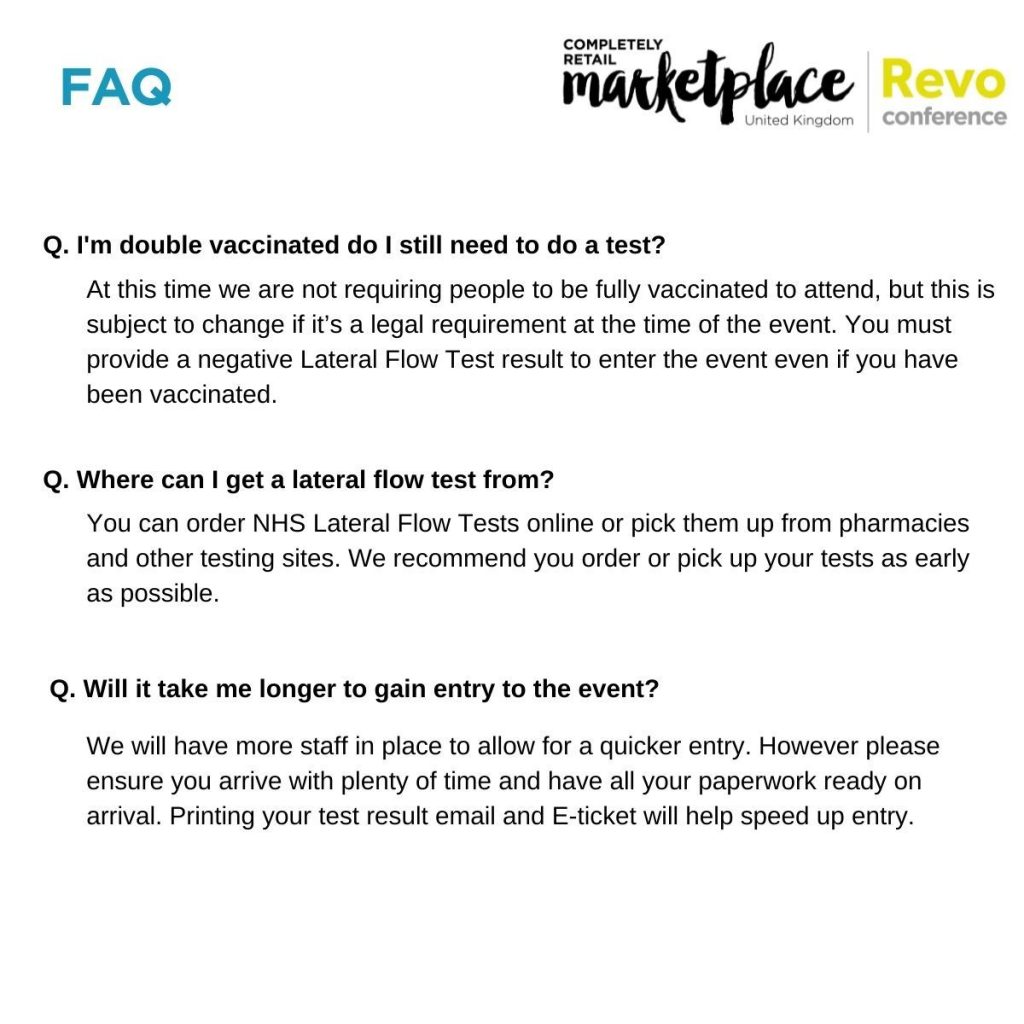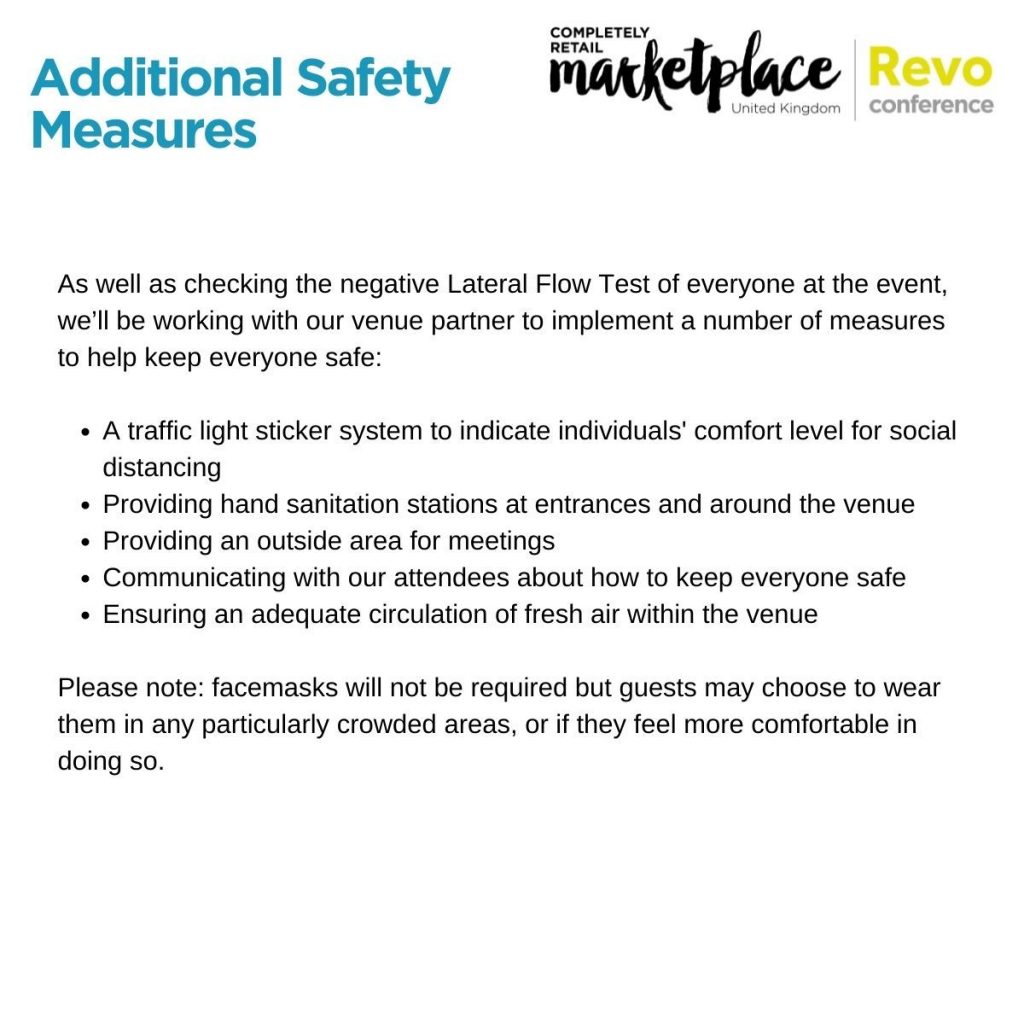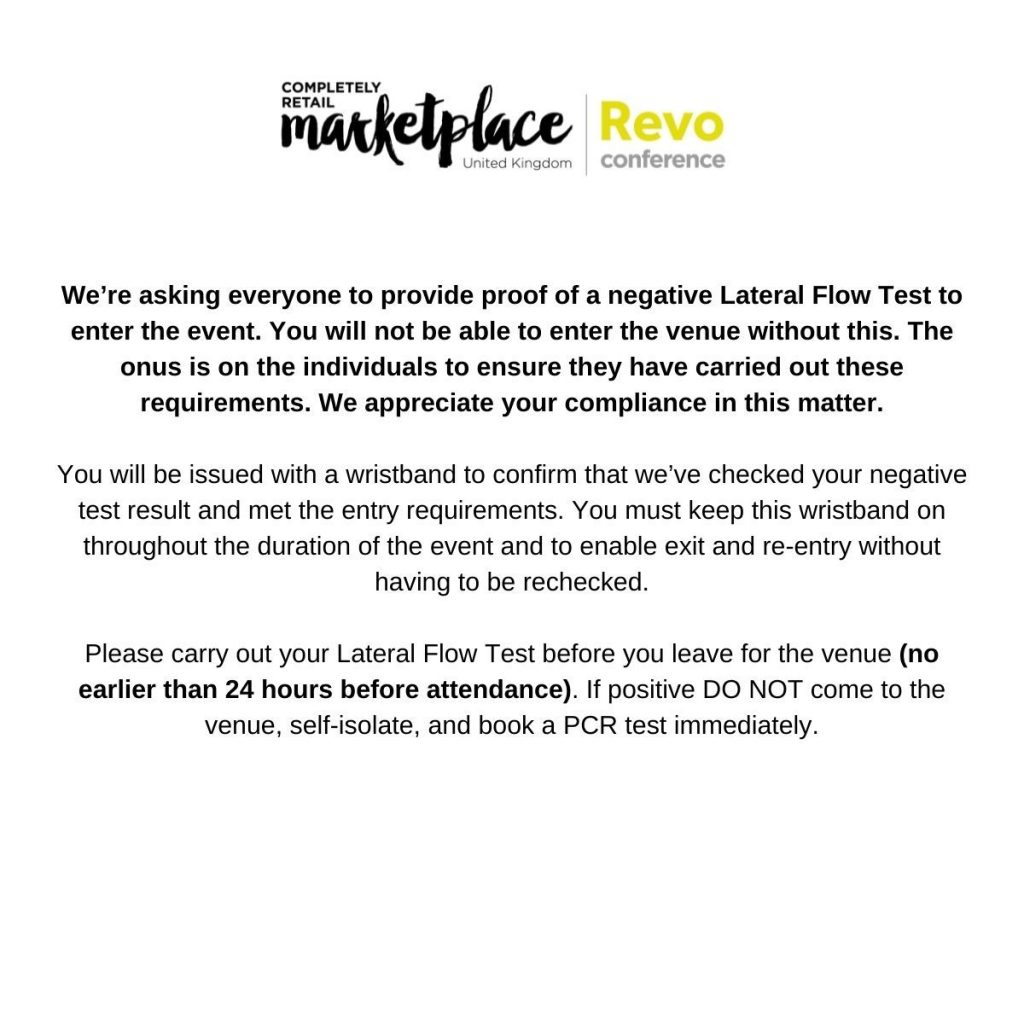 For a more detailed statement please click 
here
.