REPRESENT- SHAUN BROWN –

VICAR LANE SHOPPING CENTRE
Over the past 2 years Shaun has organised work placements with The Derbyshire Adult Community Education Services helping the students in obtaining their City and Guilds Level 1 in Customer Service. 
Throughout the work placements, Shaun has been conducting Micro-Lessons with the students on Health & Safety. To enable Shaun to give the best results and experiences to the students Shaun enrolled on a Highfield Level 3 Award in Education and Training. The time and experiences they have had with us and our tenants will give them the necessary confidence and experience they might use in future careers.
Shaun has also started the process of becoming a Trustee with The Derbyshire Alcohol Advice Services and Stand To. Stand To is a service that is aimed at military veterans who are finding it difficult to reintegrate into civilian life due to several issues from substance abuse through to PTSD. The service provides advice, support and the sense of brotherhood ship that is missing in civilian life and gives the veterans the much-needed help and support.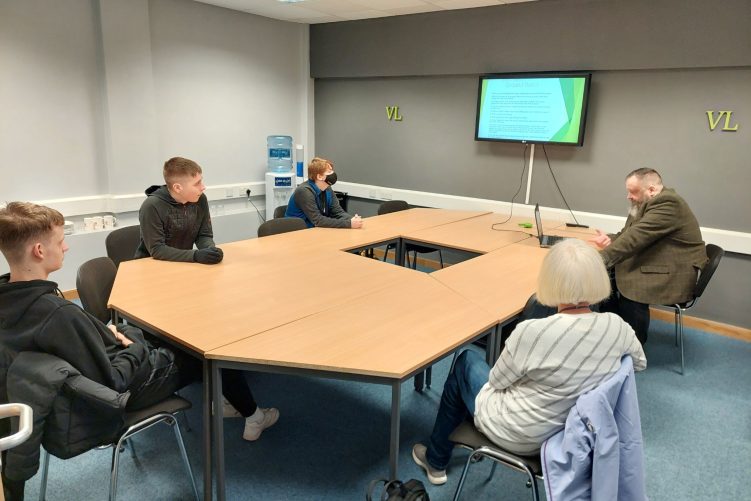 Shaun has highlighted Vicar Lane Shopping Centre as an integral part of the community and has shown how retail can support and positively have an impact on Chesterfield and its inhabitants while championing site-specific ESG goals. Shaun has shown a hard work ethic, and dedication to his job role and community. Championing community initiatives, making Vicar Lane Shopping Centre a come to destination for customers and independent businesses, retaining current retailers and enhancing the brand awareness of Vicar Lane Shopping Centre.
"Thank you and your management team for supporting these learners – data has proved that young people who receive meaningful interactions with employers during their education are much more likely to become employed"
Sandra Currey- Programme Development Worker